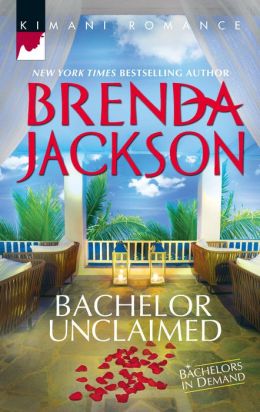 Ainsley St. James needs a break after losing her bid to be mayor of her home town. In Hilton Head SC, she finds herself having a hot one-night stand with a sexy stranger, something she has never done before. Ainsley never dreamed she would meet him again. But to get her old job back she needs to interview a reclusive marine biologist whose work may be the hottest break through for men in ages. And no one is more surprised than Ainsley when the marine biologist turns out to be her memorable lover.
Winston Coltrane likes his island paradise and only leaves occasionally. His last trip led to a night he cannot seem to forget. Imagine his surprise when his the women he cannot forget turns up looking for an interview. Winston does not want to talk about his new break through. He wants to lure her back in his bed and into his life. It is beginning to look as if he may no longer be a Bachelor Unclaimed. Now to convince her.
A chance meeting, instant attraction and then a parting where both want more but neither shared enough. Bachelor Unclaimed by Brenda Jackson has all that and more. Two people who meet and separate and come back together with enough chemistry to sizzle the pages. Pick up Bachelor Unclaimed and fall in love all over. Winston is to die for. Too bad Ainsley is just what the good marine biologist ordered. Brenda Jackson once more pens a magic tale for us to enjoy.
Print This Post
posted Tuesday, February 5th, 2013