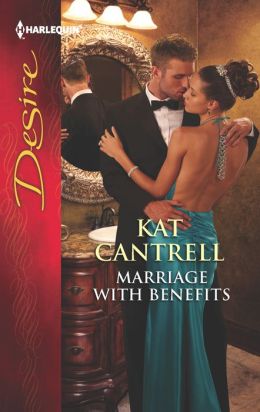 Cia Allende has just the solution to her problem – an ex-husband. But first she has to have a husband. Marrying gorgeous Texas real estate tycoon, Lucas Wheeler, should solve everything. The six month marriage will be beneficial to Lucas as well. In the end, his reputation will be repaired and she will have access to her trust fund allowing her to build a women's shelter. She just needs Lucas to divorce her. Lucas see the benefit to her plan but plans to have a real marriage for those six months. Seducing his wife should be easy. Keeping it simple should be as well. Unfortunately, the best laid plans oten go astray.
Having worked in a women's shelter, Cia did not have a good opinion of men and marriage. Lucas did not turn out to be as expected. He was, in fact, the opposite of what she expected. Falling in love was not what she wanted. It made getting a divorce complicated. But love always complicates things and love has a habit of winning.
Marriage With Benefits was a heart warming story of love winning. Lat Cantrell took two improbable people and paired them up with delicious results. If you are looking for a touching love story, Marriage With Benefits by Kat Cantrell is just what you want. The ending will leave you with a smile.
Print This Post
posted Tuesday, February 5th, 2013