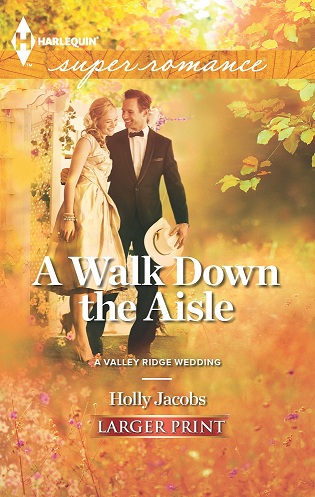 The unimaginable happened on Sophie Johnson's wedding day.  The very moment she was about to exchange her vows with Colton McCray, a voice rang out to stop the wedding.  A teenage girl with blue hair declares Sophie is her mother and pandemonium breaks loose.  Sophie's secret was out and Colton wasn't sure who he was marrying so the wedding was called off right then and there.  It broke Sophie's heart when Colton walked away but her heart was beating in anticipation to think that this awesome girl was the daughter she was forced to give up fourteen years ago.  Will she be able to calm her daughter's anger long enough for them to get to know each other?
How can Colton still love Sophie knowing that she gave away her own daughter and never told him anything about it?  What else has she kept hidden from him?  Why is he being treated like he is the one in the wrong, after all Sophie lied to him by omission, he is the victim right?  Sophie loves Colton but she needs to have his unconditional love so she refuses to believe they have a future together even after she finds out she is carrying Colton's baby.  How can the perfect couple get together again when their lives are definitely less than perfect?
Uber-talented romance author Holly Jacobs shakes her readership up with A WALK DOWN THE AISLE.  In the first two books of her Valley Ridge Wedding trilogy, Jacobs writes about the perfect couple Sophie and Colton and readers expected they would marry and have their happily ever after.  Oh my, this sweet surprise twist has us holding our breaths wanting things to work out for the golden couple.  Meanwhile, A WALK DOWN THE AISLE also chronicles the romances of two other couples we have met in the previous books in this series.  From the attention catching prologue to the promise on the last page, readers will be thrilled reading A WALK DOWN THE AISLE by award winning author Holly Jacobs.
Print This Post
posted Tuesday, June 4th, 2013