Zoe Sarris is surprised when Crown Prince Demetrius requests her interior design services. She had not seen him since their surprise elopement a year ago. She thinks she is finally over him but is not sure what will happen if she sees him again. Needing the money, she reluctantly accepts the job. When she learns they are still married, she is shocked. She is even more shocked when Demetrius indicates he wants her back. Before Christmas would be nice.
So many secrets and lack of communication led to these two having problems. Add in a touch of pride combined with stubbornness makes for a lot of conflict. Zoe is a beautiful young women trying to keep her head above water while Demetrius is trying to become a Crown Prince his country will accept. Zoe does not think she would help with that and refuses to allow Demetrius back into her heart. Demetrius has his work cut out for him.
Pick up The Prince's Christmas Vow by Jennifer Faye and read along as the magic of Christmas helps these two as they try to come together.
World fashion photographer Ivy Nelson comes home to help with some family issues. While home, she agrees to help out a local photographer by completing the shoot for a charity calendar. She never expected one of the subjects would be her high school friend and fantasy, Cade Hardesty.
When a dare leads to an amazing kiss, Cade and Ivy cannot stop themselves from enjoying so much more than a kiss. Now Cade wants more, but is Ivy ready to give up her globe-trotting career?
Cade had a few problems but grew into a man any parent would treasure. A firefighter, he took his job seriously and would do whatever it took to protect the public and so much more. Ivy grew up with Cade and always had a crush on him. She is a talented world-class photographer who was dedicated and willing to go the extra mile. The two are perfect for each other if only they discover that before it is too late.
Triple Dare by Regina Kyle is a fantastic friends to lovers story, but it is so much more than that. There is a touch of humor and some conversations that will put a …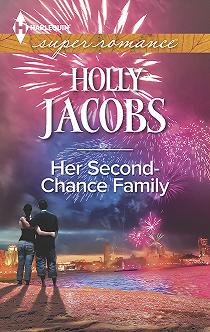 Audrey Smith experienced a horrific life-altering event on the eve before her graduation from high school. That one tragedy colors the rest of her life and influences her to adopt three foster children including a struggling teenager, Willow, accused of stealing. Audrey is Willow's last and best chance to find her way and be accepted into a loving home. To make amends for her theft, Willow intends to offer her services to the homeowner she stole from. It takes several tries but at last her victim, Sawyer Williams, agrees that Willow should mow his lawn and care for his yards during Summer break.
The more Sawyer interacts with Willow, the more interested he becomes in her family, especially Audrey. He admires Audrey's commitment to her children and soon they are dating. Audrey sees how Sawyer relates to Willow, giving her a second chance, and he becomes even more special to her. But will their relationship survive when another robbery occurs in the neighborhood?
Award winning author Holly Jacobs gifts us with a heart-warming story, HER SECOND CHANCE FAMILY. This captivating love story is not just about the budding romance between the main characters Audrey and Sawyer, …
The Latest
From the Blog
Giveaways
Interviews
Reviews
Excerpts