We loved Rachael Thomas' A Deal Before the Altar here at CataRomance, so we invited her for a chat about sexy Alpha heroes, powerful romantic stories and what's coming up next for this fabulous new writer!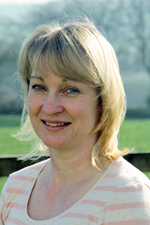 Thank you so much for joining us here at CataRomance, Rachael! It's lovely to have you here. Your debut novel for Harlequin Presents/Mills and Boon Modern, A Deal Before the Altar, was published last year. Could you please tell us something about what the book is about?
A Deal Before the Altar is a marriage of convenience story, but it's the heroine who instigates it because, by doing so, she can help her sister find happiness married to hero's brother.
What originally inspired this book?
I had an image in my mind of Georgina standing in the hero's office and I heard her saying she would do whatever it took. I just had to find out what that was all about!
What attracted you to writing category romance and to the Harlequin Presents line in particular?
As a teenager I borrowed endless copies of Mills and Boon romances from the library and when I decided I wanted to write …
There is nothing that Georgina Henshaw wouldn't do for her beloved younger sister, Emma. Ensuring her sibling's happiness has always been Georgina's number one priority, so when the darkly enigmatic billionaire Santos Ramirez begins to threaten Emma's happiness, Georgina vows to do whatever it takes to ensure that her sister's future is not jeopardised – even marriage! Santos Ramirez might be as far removed from her ideal of Mr Right as it is possible to get, however, nothing will deter the determined Georgina from achieving her goal of guaranteeing her sister's future with the man she loves. But will Santos be so willing to marry for the sake of convenience?
Santos Ramirez is a man who works hard and plays even harder. Having earned a reputation as a ruthless businessman who always gets what he wants, when his stepbrother Carlo's marriage to Emma looks set to threaten his beloved empire, Santos is absolutely furious – and determined to keep complete and utter control of the business that means everything to him. Nobody is more shocked than Santos when Georgina Henshaw struts into his office with her outrageous proposal, yet he cannot deny that marriage to …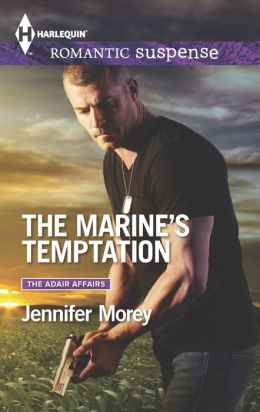 Continuing mysteries and new dangerous threats make the second book in The Adair Affairs miniseries intriguing, while its interesting romantic couple adds to the entertainment. Jennifer Morey explains what became known in the first installment, and then introduces several more secrets that often lead to perilous situations. Just when you think everything is finally going to be all right, more jeopardy comes into the lives of the main characters. Suspense escalates because of countless uncertainties in THE MARINE'S TEMPTATION.
After his father was murdered, Carson Adair is learning he really did not know the man who raised him. Discovering he was married before and a son was kidnapped long ago is very staggering, as this news was never shared with him or his brother and sister. He now feels as though he understands his parent much clearer after this fact was revealed, and Carson plans to continue the search begun by his father in the hope of locating the now grown man.
Georgia Mason has just been introduced to the Adair siblings because her stepmother was previously wed to the deceased man. She is concerned for the one person close to her, as she knows how …
The Latest
From the Blog
Giveaways
Interviews
Reviews
Excerpts